Seamless Floor Coatings by iCoat Increasing Values in Residentual Homes and Businesses
SEAMLESS FLOOR COATINGS BY ICOAT
iCOAT Australia is proudly Australian owned and operated seamless floor coating company that specialises in quality floor coatings or homes on the Gold Coast, Brisbane, Sunshine Coast, Sydney, Melbourne and Ballarat. iCOAT Australia is a National organization specialising in the supply and installation of Polyurea, Polyaspartic floor coatings their coatings are a smarter wiser choice than high voc epoxy flooring.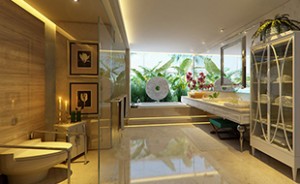 During the past 11 years we have distributed over 45 Million Dollars of product into the Australian market place.
iCOAT Australia is committed and dedicated to unprecedented levels of quality concrete coatings and service supply to both the applicator and end user market  of a large range of associated products to homes and businesses on the Gold Coast, Brisbane, Sunshine Coast, Rockhampton, Sydney, Ballarat Melbourne and Perth and Now Darwin.

Visit www.seamlessfloorcoatings.com.au now to experience quality floor coatings at affordable pricing or phone 0422 668 449.