Business Email Services – Gmail Inbox
Internet Marketer can provide the perfect business email solution for your business, using the power of Google Apps for your team of employees. Not only does Google Apps provide the best SPAM filters in the industry, as well as Email Virus Protection – it comes with the security you can rely on. Your and team you use Google every day for its fantastic search engine capabilities, so why not upgrade your core communication systems to their powerful infrastructure which provides high level business grade email services.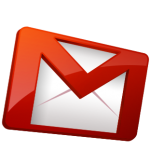 Gmail Business Branded Inbox
Gmail is the central hub for your business emails, allowing instant searching throughout your entire inbox, the ability to label high priority emails, instant chat between team members including audio and video and to is accessible from any computer with an internet connection.
All your data including emails, contacts, calendars and more is securely stored in multiple Google data centres, which provide fully redundant services meaning you will never lose data again. If your laptop is stolen, you are not without your emails as you can quickly access your Gmail Business account from another computer.
Google Apps vs. Microsoft Exchange
Our competitors offer tiny amounts of Inbox (typically 500mb) storage compared to Google Apps massive 25gb of storage. They use old Microsoft exchange technologies which still rely on single servers, burdened with many security holes and require constant management to keep going.

Our Google Apps packages start from just $7 a month per user which is perfect for small businesses looking to step up to the next level of office collaboration and communication.
Businesses with more than 25 employees
Our specialist integration team can help you switch to Google Apps quickly and seamlessly incorporating your large number of staff members. Using Gmail for business emails is the most future proofed technology upgrade you can do – period. With the ability to create groups, share contacts, archive emails and instant chat between other staff members on both their Computer and Smart Phone – Google Apps Gmail Business Service provides the bridge between your staff and your clients.
Internet Marketers specialist integration team are highly trained and can provide complete training as well as support for your entire staff. Large office prices start from $9.00 a month per user, to discuss more about transitioning from an older email service please get in touch today.