Appdupe are Fruadsters in App Developement Beware Do Not Trust These App Developer Scammers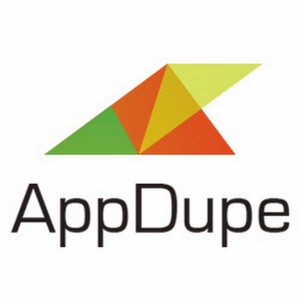 Today App development is a massive growing industry but choosing the right reputable app developer can be a somewhat daunting task, the reason I say this is I got caught out by an Indian company that goes by the name of Appdupe this is what they claim to be able to do.
Looking for clone scripts of popular Mobile apps? Instant apps like Uber clone, Tinder Clone, Uber for x and taxi booking script for sale with website PHP clone scripts open source code. Then do not trust Appdupe you will be duped out of your money by these App duds.
Appdupe is a complete white-labelled clone apps & taxi software development company NOT, no they are rip off cons.
Start your new venture with an instant app like uber for x clone, Uber clone, taxi app clone script, Tinder dating app clone scripts and more popular Mobile apps clones scripts, We provide complete white-labelled mobile app clone scripts for non-tech entrepreneurs to create their business from scratch. Our Uber app clone scripts are unrivalled in performance and scalability.
Talk to our clone phone app developer team today to launch your Uber-like taxi booking app within 48 hours.
DO NOT trust Appdupe they charged me $800 and failed to deliver, communicate or refund my money so I carried out a charge back with Westpac and the money was refunded to us then Appdupe disputed this with a heap of lies the money was charged back on the credit card was charged again and the Westpac Bank has stood by this mob of offshore scammers over us as their customers. Westpac need to standby their customers especially their credit card customers they charge rip off interest rates because their is a high rate of frauds and disputes associated with credit card transactions but for them to allow this mob of no delivering cons the ability to keep charging our credit card is wrong.
So beware do not trust Appdupe the are Appduds they will rip you take your money and provide you with nothing total scammers.
Paul Klerck paulklerck33@gmail.com contact me if you have had a similar issue or situation with Appdupe app building rip off scammers.