Book Schoolies Accommodation At Towers of Chevron
1800 Schoolies is the official 2014 / 2015 schoolies booking agents for The Towers of Chevron.
This property is one of the most sort aft properties by schoolies coming to Surfers Paradise.Here is why everyone wants to book their 2014 and 2015 schoolies accommodation staying at The Towers of Chevron Renaissance in the heart of Surfers Paradise.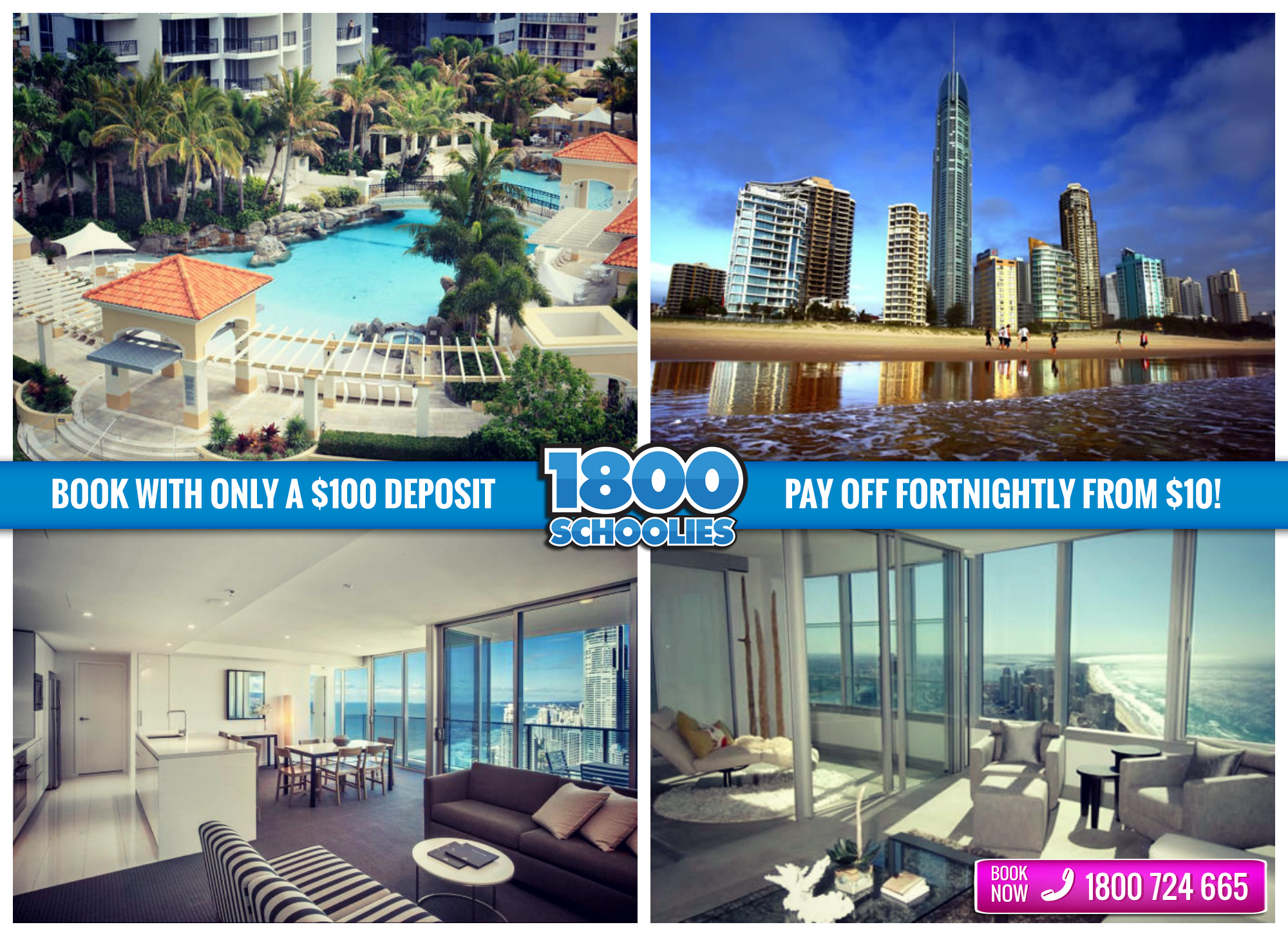 The Towers of Chevron offers stylish Surfers Paradise schoolies accommodation boasting elegance and comfort on the Gold Coast. Theie spacious apartments are decked out with all the latest and greatest furnishings and appliances.
Three majestic towers make up the Chevron Towers rising to a height of 50 levels of apartment bliss. Each apartment within the towers is the perfect Gold Coast holiday retreat. These Surfers Paradise apartments are available in 1, 2 and 3 bedroom accommodation layouts that provide every possible amenity.
Towers-of-Chevron
The guest facilities offered to schoolies is of the highest standard and include the private sanctuary of "Beaches in the Sky" featuring a sandy beach, expansive pools, elaborate sub tropical gardens and manicured lawns.
Just at your doorstep are the cosmopolitan delights of the Chevron Renaissance shopping and dining precinct with leisure and entertainment choices to satisfy your every mood. Large ranges of designer shops are also located within an easy walking distance from your Surfers Paradise accommodation.
And remember our schoolies guests the famed international Surfers Paradise beach is only a short stroll away.
Get a better deal for your schoolies dollar book at Towers of Chevron with www.1800schoolies.com.au today.