Gold Coast Nightclubs VIP Passes Now Available Online
Nothing beats Gold Coast Nightclubs when it comes to party, dance, music and nightlife entertainment. Gold Coast is full-packed of various party events every night with the hottest nightclubs in Surfers Paradise, Broadbeach and nearby suburbs. VIP GC was launched to provide easy access to nightclub-goers buying VIP passes online without the hassle of waiting to a lengthy queue. With VIP GC, you can book online by choosing the event and date you would like to attend to and choose the quantity of tickets you would like to purchase. Each ticket is entitled for a VIP treatment, no queue entry, bottle service and a booth for the group. E-tickets available online or you can have it printed out.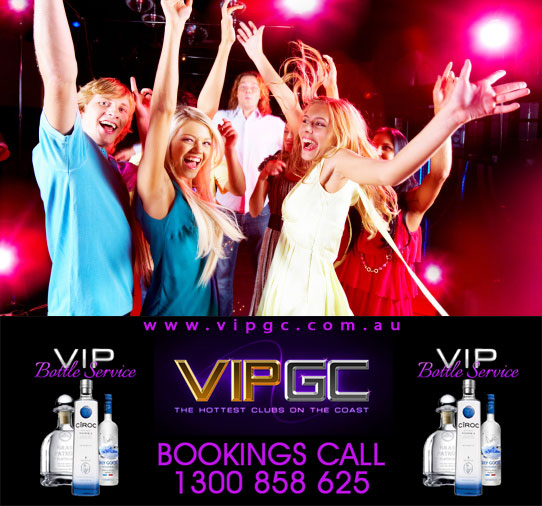 Among the best nightclubs you can get VIP tickets are the famous Sin City Nightclub and Vanity Nightclub. These nightclubs offer the best party events all night playing the top hit dance music of the month plus a chance to meet and party with some celebrity guests.
For more information and bookings:
Ph: 1300 858 625