Why Choose LJ Hooker Robina Varsity Lakes When Buying or Selling

LJ Hooker Robina Varsity is owned and operate by David Manby. Dave takes pride is delivering a professional dedicated level of service when trying to purchase or sell your piece of Gold Coast paradise in the Robina, Varsity Lakes, Clear Island Waters and Worongary. 
The Dave Manby team works harder for you
Great companies aren't just buildings, logos or ads in a newspaper. Great companies are made by great people who work hard to achieve excellence. Dave Manby and his team take pride on themselves on being driven to achieve success for buyers and sellers equally, all in all they are a real estate company of genuine, committed individuals who work together as one team.
Dave and his team take pride in the knowledge that they are at the top of the Gold Coast real estate game. Results speak the truth before Dave and his team of real estate professionals ventured out on there own they were part of the successful Remax team in Robina and Varsity Lakes they became the best because they were constantly achieving record prices for clients and numerous accolades within our industry. Now that Dave has outgrown the Remax family he has brought is wealth or knowledge and experience to LJ Hooker Robina / Varsity Lakes.
Dave acknowledges although there are several real estate agencies operating within the Robina / Varsity Lakes suburbs many don't have the brand or support of a well respected name and reputation of LJ Hooker it's quite simple why Mr Hooker is the best. I am confident that we will represent all buyers and sellers equally with the help from our numerous award-winning agents.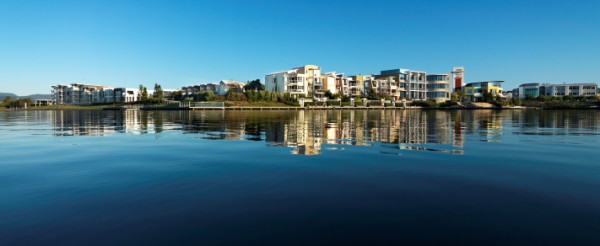 Our marketing tools
We offer the most comprehensive selection of marketing tools available in the real estate industry and we have a variety of solutions that we tailor to your specific needs or budget.
Our points of difference and marketing options include:
Professional photography, floorplan & copywriting services ensure your property is shown at its absolute best.
High profile full colour newspaper advertising targeted to reach buyers looking in your suburb or surrounding suburbs.
Our very own 'Local monthly Robina / Varsity property & lifestyle magazine – a monthly glossy publication distributed to local homes and local cafes/businesses throughout Robina and Varsity Lakes – because statistically, on average, 70% of buyers come from the local area.
Premium digital packages including your very own property microsite (mini website) with a unique URL address; premium placements on both domain.com.au and realestate.com.au; 'Top Spot' on domain.com.au; up to 7 other national property websites plus 3 successful international real estate websites whom we have formed strategic partnerships with to support overseas buyers.
Your property will be instantly showcased and marketed via SMS and email communication to our impressive, up-to-date database of buyers actively looking to purchase right now
We have developed a large network of Buyers' Agents from around the world who have contact with a vast audience, locally, nationally and internationally
We submit every property to our media contacts at both local and metro papers to maximise editorial opportunities for you, and we are often successful in obtaining free published articles
We have a highly visible prestige office with state-of-the-art digital window displays showcasing your property

If your serious about buying, selling or property management then contact David or one of his team at LJ Hooker Robina Varisty  Lakes on 07 5593 0044