WordPress Website SEO Powered by SEO Furnace
WordPress SEO just got easier with thanks to our SEO Furnace plugin module, SEO Furnace allows us to dramatically increase your current Google exposure thousands of times over.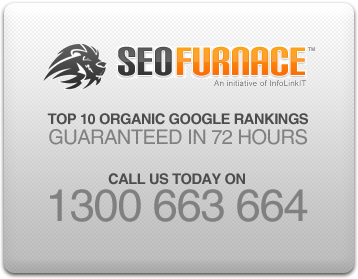 Lets say you have a standard ten page WordPress website the chances are that you will get eight to ten pages indexed on Google so lets say that you business is a painting business and you primarily target Brisbane Painters and Brisbane Painting what about all the Brisbane suburbs that you are not covering, many website owners believe if they stuff their keywords that's enough, "WRONG" Google does not even look at these keywords it is not a meta engine.
So what's the answer? SEO Furnace Word Press SEO Plugin we install the plugin and then we look at related and fringed keywords and locations you wish to target.
For an example we have a floor coating business we promote online it is a Word Press site approx 10 pages but it currently has over 22,000 pages in Google so as you can the net this website casts is far greater than its competitions, we promote floor coatings for the Gold Coast, Brisbane, Sunshine Coast, Ipswich, Toowoomba, Sydney, Ballarat, Melbourne and Perth. We generate approx 120 new leads per month for iCoat. We hope to get this to 200+ within the next 30 days by releasing additional new websites with SEO Furnace plugins activated.
SEO Furnace is the most affordable WordPress SEO available in todays market place, it is fast effective and totally Google compliant we even run it through Webmaster Tools and it never fails. We are happy to demonstrate the raw SEO power of SEO Furnace to any WordPress website owner.
Contact our SEO Furnace team at InfoLink IT today on 1300 663 664 for fast effective WordPress SEO services