Pay Per Lead vs Pay Per Click PPLSEO Increases Business Leads Instantly
Pay Per Lead SEO the only real value SEO Service Pay Per Click = "Broke before you bank" Sound Familiar?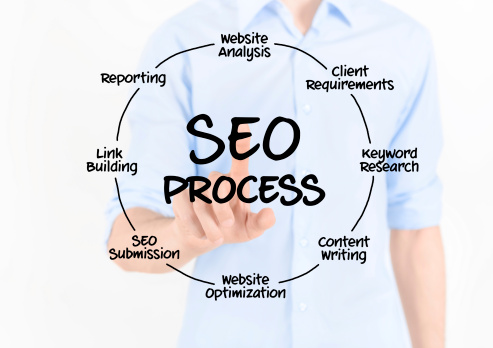 If your in business today and have an Internet presence you are probably one of the many businesses that is tormented by the lack of leads or quality of leads you get on a daily basis. Don't worry you are not alone, the Internet is a big hay stack and you maybe the needle stuck in that haystack. So what are your choices or alternatives to gain exposure and more business?
Well traditionally there was organic search engine optimisation carried out by so called web marketing experts but more than often we realise after a period of time that the only expertise they have is professional salesman skills as the extract large upfront fees and massive monthly fees and still fail to deliver true organic listings. There is only a few companies that can deliver on true results through proper website promotion one is InfoLink IT headed up by Paul Klerck he has been recognised and won many awards including SEO King in 2005.
Then over the past few years a new breed of animal has emerged, I refer to them as the bottom feeders in the true SEO results industry. They are called Google Adword marketers or SEM's search engine marketers. These guys have no idea or the first thing about search engine optimisation they are the grubs of the industry, they ail set you up an expensive broke before you bank pay per click Google campaign very quickly because there is no knowledge or skill needed just your big budget, so get ready to melt the fantastic plastic as tyre kickers click away all day on your PPC links featured on Google search result pages.
So now InfoLink IT Australia's leading web design and SEO company brings a new player to the game Pay Per Lead SEO, that's right the team from PPLSEO a division on InfoLink IT put their reputation and money where their mouth is. They develop SEO campaigns using their very own propriotory SEO software SEO Furnace that works fast and effectively totally white hat SEO compliant and takes your business leads from zero to hero really fast. The leads generated are quality, qualified leads that target your audience, and you only pay for the leads we generate, the PPLSEO system will email and SMS you as soon as a lead comes in from one of the PPLSEO websites you can the login to the PPLSEO Lead Grabber system and confirm or dispute the lead provided.
Now lets look at the facts not the fiction we have numerous business clients who have now made the switch from pay per click to pay per lead and the stories of success and happiness are all the same or similar. Wow what a difference before pay per lead seo we had no or little choice, now we have control of our leads and the quality is amazing compared to the rubbish you once received. A perfect example is Dave Adams from iCoat Queensland a floor coating product supplier and installation company. Dave was spending in eel lover $10,000 per month on Google Adwords, BMag advertising and newspapers and he was going broke before he banked now he invests his monthly budget towards Pay Per Lead SEO and he is miles in front. He only spends $3000 to $5000 per month on leads we generate and is making good money from the quality leads we generate. We have numerous websites online for Dave one being a 9 page floor coating website but this little 9 page websites has just over 30,000 indexed SEO Furnace pages indexed in Google covering hundreds of qualified search terms that end users find then make contact via quick response form or the dedicated 1300 number we provide under the businesses identity.
Recently Paul Klerck states that more business are turning to Pay Per Lead over Pay Per Click to generate sales for their products and brands.  Paul states that we now have swimming pool builders, timber blind manufacturers, insurance brokers, rental car companies, adult education courses, limousine hire, wedding reception lounges, avionic parts, repairs and service, private jet hire, dentists and dental practises and the list goes on. We will be targeting lawyers and accountants over the next few months as well, many of these businesses spend rediculous sums of money on Pay Per Click Adwords and never see a return on their investment. Paul states that we will have well over 100 various Pay Per Lead SEO clients operational by Christmas 2015 this should see an average of $500,000 to $750,000 per month in Pay Per Lead revenue after we hit the $500,000 KPI we will take on the US market which Paul believes will be far easier than the Australian market.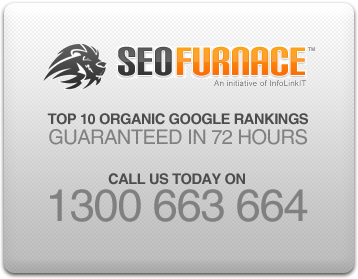 In closing Paul challenges any possible client or SEO business to be able to provide a better value SEO result than his Pay Per Lead SEO. All other options are way to expensive and come up short on delivery every time.
If you are serious about building your business and increasing your client base and bottom line your profit then you need to contact InfoLink IT today on 0431 775 771 to discuss Pay Per Lead, new sales are waiting you just need more exposure.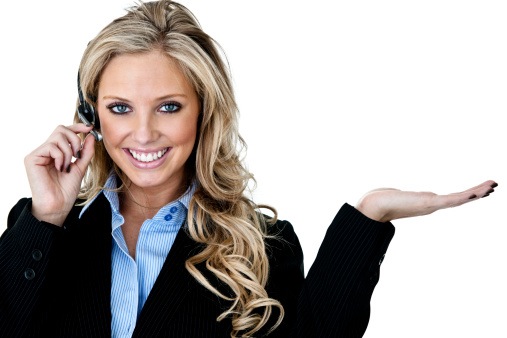 13