Google Penguin Update Is Google Losing The Plot With Their Search Engine Results?
Google appear to be Penalizing websites, It appears that the latest Google Penguin update is knocking top ranking websites back to page 20 or 30. It would appear that Webmasters are being forced to prop up failing Google website results with pay per click. So one needs to ask the question is Google updating their algorithm to benefit web surfers and searches or complicating results by slicing smaller players from their top 10 results?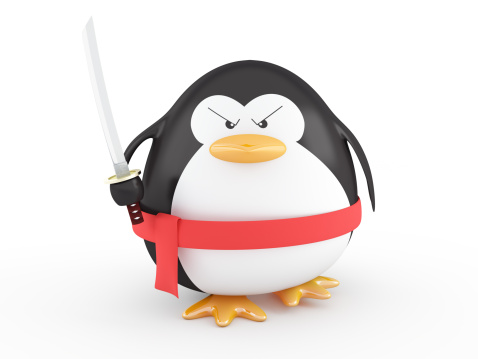 I have noticed that top 10 Google results held be large account holders that spend big dollars on Ad-Word pay per click campaigns never appear to drop from page 1 to page 20 to 30. This leads me to the conclusion that Google is playing on the side of corporate big player websites an example of this is the accommodation industry when you review sites like Bookings.com, Expedia.com, Hotelclub.com, Trip Advisor, Wotif.com and more. None of these ever drop, why I have found many faults with many that Google should penalize but they remain solid like shit to a blanket top 10 results. Now the closer I look at these sites the more i notice is that they are heavy budget advertises on Ad-Words so with this in mind the alarm bells starts to sound.
My research on this will continue I will update on my findings, has another webmasters noticed this strange circumstance it would appear that Google is looking after it's big budget corporate slaves, lets face it the Internet was a place that was created as a free place to play when it was given to the world by it's creator and today the greed runs rampant in the search industry. Google grew to fame off the backbone we all embraced the new powered by Google results and rather fast we saw the beginning of the end for the search directory Yahoo ran by human editors and search results powered by Inktomi.
Over the years we have witnessed a monopoly by Google and we all foolishly created this and embraced it now I say enough is enough if we moved the scales away from Google and started to accept Yahoo and other small ball players. We have even witnessed teh death of great quality search when Alta Vista disappeared. Alta Vista was the worlds first search engine and represented great results in search. Today we deal with Google and stupid animal updates these days.
It's been a while since Google launched the most recent version of its famous (or infamous, depending on how you want to look at it) Penguin update. If you haven't seen any changes in your rankings, don't assume you're in the clear just yet. After all this time it's still rolling out. Keep holding your breath.It will attack you if you don't have a big Ad Words budget. Remembering what I said, it would appear that big budget players are never attacked. So what is the update looking at site, content and linking quality or budget? You do your research and see if I am right.
The world needs a new search engine that is delivers quality results based on good quality site content and traditional meta data. Not the crap they claim to rank a website on in the Google world. We allowed Google to dominate and seal our online fate. Now we are forced to be drip fed shit results dominated by 90% big business so much for the Internet being a place that small business can compete with big business on an even playing field.
Have you say today on the Google Penguin update, is Google loosing the plot with their search engine results, has their technology and gone to far and destroyed the search industry for the sake of profits not truth?
Have your say today on Google search, do we need a new search engine that provides real results based on truth not profiting. I believe enough is enough and Google needs a competitor, is it time Yahoo stepped back up to the mark or do they continue to let Google dominate. Yahoo and its team need to take a serious look at how Google grew their search engine. Think back to the beginning Yahoo and Google had a deal that was that Google would replace the Inktomi search results. They then added their cute little logo and link to the Yahoo results "Powered by Google" so curiosity struck as all and many clicked the link and were transported to the sleeping giant website of Google and bingo Google was born thanks to Yahoo. This had to be a monumental screw up and whoever  Yahoo signed off the deal and did the deal  with Google. The Yahoo board should apologize to their share holders. This deal destroyed the Yahoo share price and also their top dog in search position.
This article has been researched and written by Search Engine Specialist Paul Klerck of InfoLink IT, Internet Marketer and Website Promotion.