NAB the Bank That Loves To Break The Law and Rips Off Customers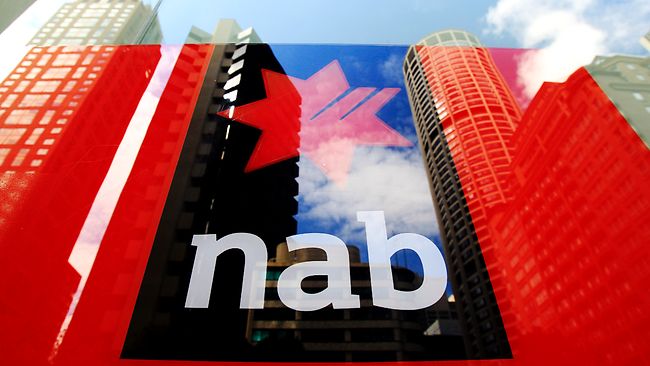 If anyone can tell me or demonstrate that your money is safe in one of the big banks or any for that matter then please comment on this post.
Lets look at the facts I am a customer of NAB have been for over 20 years and played along with all their rip off fees and over charges but this latest stunt is just total bullshit, they think they have the power to operate outside the law and banking charter.
Here is my story and how I have written to NAB Management if that is what you could class them as.
From: Paul Klerck <paul@infolinkit.com.au>
Date: Tuesday, 11 August 2015 10:29 pm
To: <feedback@nab.com.au>
Cc: <attorney@ministerial.qld.gov.au>, <complaints@fos.org.au>
Subject: Freezing order on business account 084-917 48-714-4259
Nab Management I write to you to give you chance to act accordingly within the law not outside the law, you have acted on a document received from Hall and Chadwick who have no legal rights or access to the company money, I will bring your attentiion to the following and if this is not resolved by 10.30 am est I will lodge an official complaint with the banking ombudsman and reserve the companies rights to sue for damages.
Apparently you claim you have a freezing order on the business account 084-917 48-714-4259 I might remind you that you are operating outside the law and that of the banking charter, below is an outline of why you have no legal rights to carry out this illegal conduct. If you can prove to me that you are within the law and your banking charter then please do so or release the freeze. You have no rights to disallow secured creditors first right to financial compensation or assets over non secured creditors.
Freezing orders (also known as "Mareva injunctions" or asset preservation orders) restrain a defendant from dealing with specified assets that may be necessary to meet a plaintiff's pending claim. The object is to prevent the defendant from removing or hiding assets to frustrate satisfaction of a judgment or otherwise abuse the process of the Court.  
They are not intended to provide security in respect of a judgment or order. Therefor can not be used as abuse of service. 
The first right to any monies or assets is that of secured creditors and both Interactive Entertainment Australia Pty Ltd and InfoLink IT have secured creditors by way of a fixed and floating charge over equipment, domain names, websites and software, as these creditors are secured by way of documented evidence on a form 
309 
Under the Corporations Act 2001 
263, 264 
They are first cab off the rank to be settled not some unsecured creditor that continues to pursue a ridiculous judgement order that was handed down by some so called Supreme Court judge whilst I am in hospital on chemo therapy for brain cancer.
Although courts recognise the extreme and drastic nature of freezing orders. Before such an order can be made it is necessary that the applicant establish –
(a) an arguable case against the defendant; and
(b) that there is a danger that the prospective judgment will be wholly or partly unsatisfied as a result of the defendant's actions in either removing the assets or disposing or dealing with them so as to diminish their value.
Firstly the company has limited asset because of people like the Plaintiff failing to pay the company for IT works provided and secondly because assets have been sold to keep the company solvent and paying for lawyers during his ridiculous defamation case, and medical bills during my ongoing battle with brain cancer. Which will mean nothing when he is arrested by AFSA for his crimes against so many. These are AFSA's words. In the end he has spent all this money thinking I had something to give I have already Lost my home to lawyers and their massive legal bills that go towards their lavish lifestyle choices. This was back at Christmas and I have been continually supported financially by family and friends during my brain cancer to help prop me and the company up.
In a nut shell you will be breaking the law and many banking acts if secured creditors are denied access to financial retribution before non secured creditors i.e Mr Plaintiff and his BS judgement claim. I strongly suggest if you want to remain within the law you unfreeze the account 084-917 48-714-4259 to allow the company to continue trading to satisfy secured creditors affective immediately.
Paul Klerck
Interactive Entertainment Australia Pty Ltd
0417 629828
PS before we talk in the morning best you have your proof, reasoning and legal rights as to why you froze the account, and it wants to be a bit better than a Hall Chadwick letter. Keep in mind the law and banking charter.
Well there you have the bank bad NAB bank the so called bank that helps and supports small business my arsehole they have been total pricks to deal with over the years and worse during my sickness.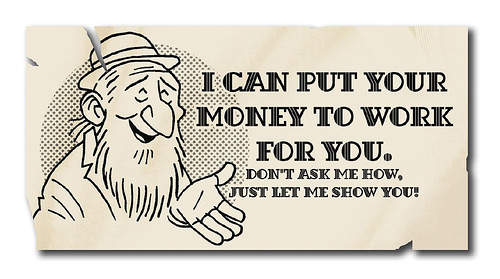 They simply operate a glorified Ponzi scheme operation on a daily basis and they get away with it. Just imagine if every Australian went to their banks tomorrow withdrew all their money and started and Australian wide community bank. You would see all the big bullshit banks like NAB close their doors but they should be all sent to jails of the legal operations they run.